HVAC –7 Simple ways to help keep the HVAC budget lean
admin
&#1&#163٨;&#1&#163٨;3&#1&#163٨;3&#163٩;;;&#1&#163٨;3&#1&#163٨;3&#163٩;;;;&#&#1&#163٨;&#1&#163٨;3&#1&#163٨;3&#163٩;;;&#1&#163٨;3&#1&#163٨;3&#163٩;;;;&#163٨;&#1&#163٨;3&#1&#163٨;3&#163٩;;;&#1&#163٨;&#1&#163٨;3&#1&#163٨;3&#163٩;;;&#1&#163٨;3&#163٨;;;;&#1&#163٨;&#1&#163٨;3&#1&#163٨;3&#163٩;;;&#1&#163٨;3&#163٨;;;٩
0 Comments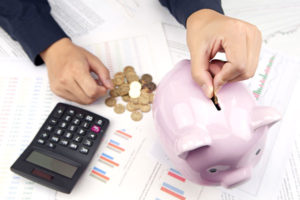 Get as much information as you can about your location and units.
Don't pay for R&D whenever possible get the information you need upfront to reduce your labour hours and expedite service. Some examples are:
Get a complete asset list for your units including location, model number and serial number is a must
Take a picture of your unit plate with model number and serial number, save it
Look up parts per unit, model and location to keep on file:
Filter type and size
Belt size
Keep an inventory and supply list of all your parts with your vendor at a location to expedite service, consolidate trips and lower labour rate.
If your location allows PM work during regular hours, this will reduce labour rate from after-hours to regular.
Ask your vendor to keep clearance procedures on file per location to expedite service for work.
Ask if your vendor uses two-way radios instead of cell phones because sometimes cell phones don't work due to the location's concrete density. Using two-way radios can shave hours off your labour fees in a year's span, especially when two men jobs are involved.
Should you have any questions fell free to email us at inquire@facilities-partners.com or call at 631-297-9292.