Utilize your vendors value add to save even more on time and money!
admin
٩&#1&#163٨;&#1&#163٨;3&#1&#163٨;3&#163٩;;;&#1&#163٨;3&#1&#163٨;3&#163٩;;;;٨
0 Comments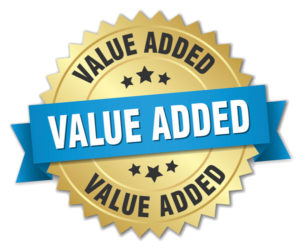 If you do not have an asset list have your vendor create one for you, the same can go for PM checklists.
Have vendors perform surveys as part of the rollout of service, storing work protocol procedures, clearance requirements, assets, parts, unit location and unit type per location as work is performed.
Ask for a recurring issues report on your facilities' units – this may help in prioritizing issues and making an informed choice to meet your goals.*
Have vendor keep an inventory and supply list of all your parts, if you will be purchasing parts through your vendor, negotiate bulk pricing or go to a distributor direct. Consider drop shipping to reduce overall costs. Some vendors may even hold or store products for you as part of the service agreement.
Get familiar with your vendor's warranty guarantees, do they offer warranties on labor or parts? If not ask to get the manufacturer offers and warranties on materials and ask your national vendor to retain the information, when install date of material was issued, ask the vendor to have a notification sent to you when a part that is still under warranty has failed.
Have your vendor get an over the phone assessment of the problem before dispatch. Create or have your vendor create a 101 troubleshooting questionnaire to ask the store personal details of the issue. Sometimes the problem can be something as simple as an emergency switch was turned off, this will also help with one trip resolution. *
The more information you have the more accurate and lean your service calls can run. On average a total of about 35 minutes* per service call can be consolidated if proper documentation and planning are implemented early on. Utilising your resources and making informed decisions with attention to details can prove to go a long way.
Knowledge is Power! Ask as many questions as you need to get the most accurate descriptions of the problem, this, in turn, will cut down labour hours, trip charges, shipping and down time.
*Recurring issues reporting – Retail Mechanical Services and its affiliates had this model commissioned into their work order software platform for the ability to provide its customers with the choice of more cost effective solutions.
*These averages were found through a report of work orders for the past three years pulled by Retail Mechanical Services and its affiliates.
Should you have any questions fell free to email us at inquire@facilities-partners.com or call at 631-297-9292.